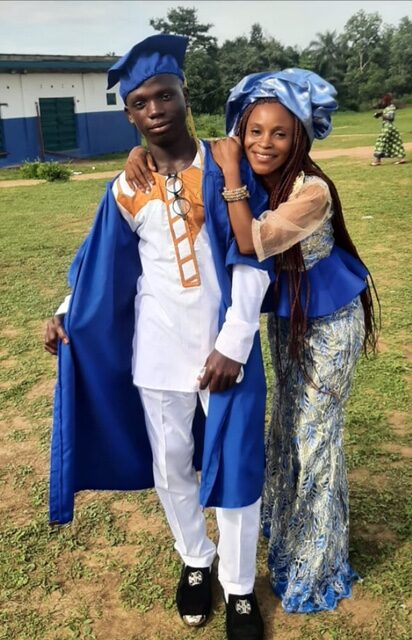 GRADUATION AT MADINA VILLAGE SCHOOL
Graduates from Class Six share their day with graduates from the MVS preschools. The big kids and the small kids are equally dressed up for the grand occasion with white clothes and blue caps and gowns. Two days are filled with presentations, certificates, blessings, songs, marching, and plenty of family and picture taking. CONGRATULATIONS to All Graduates! You have worked hard and made us all proud of you!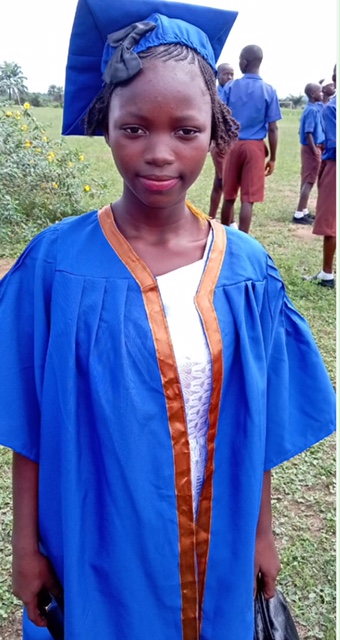 Class Six graduates share their graduation celebrations with graduates from the Madina Village Preschools. The big kids and the small ones are both dressed for the occasion in white clothes and blue caps and gowns. The grand event includes presentations, prayers, songs, certificates, marching, families, and lots of picture taking.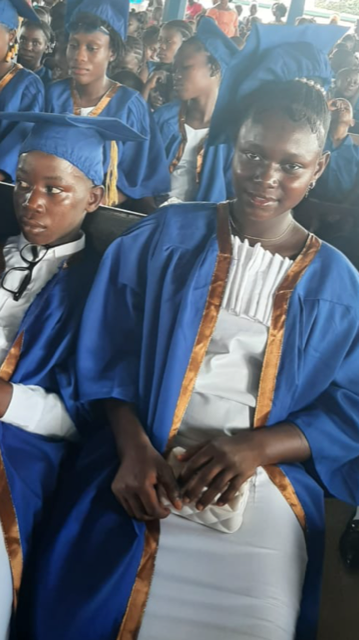 Blog by Bobbie Mustapha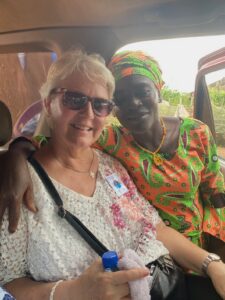 Welcome to Bobbie's blog and her Sunday Snapshots! Bobbie Mustapha, Board Secretary of MVS, is a retired teacher specializing in Reading and Early Childhood Education.  She lives with Francis Mustapha in Sierra Leone for several months of each year.  She leads teacher training and school development at MVS and organizes the sponsorship program.