Sunday Snapshot #13
Bird's Eye View
See Madina Village School from above! During February and March, Phil Elam, Vice Chair of the MVS Board of Directors, has been in residence at Madina, helping plan the power system and using his drone camera to view MVS from the sky. On Sports Days, here is what the birds saw - hundreds of kids and adults cheering on the teams from Blue House, Yellow House, Mauve House and Pink House. That colorful edge to the track is the border of fans, dressed to support their kids' teams!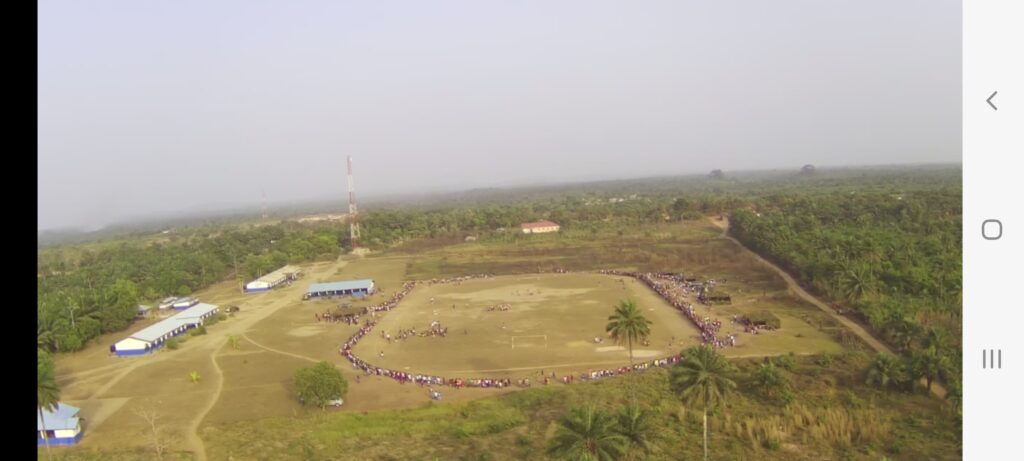 Congratulations to all the winners, but especially the overall winner for 2022 - Blue House! Monday morning presentations were followed by a fun march through the town of Mosenesie Junction.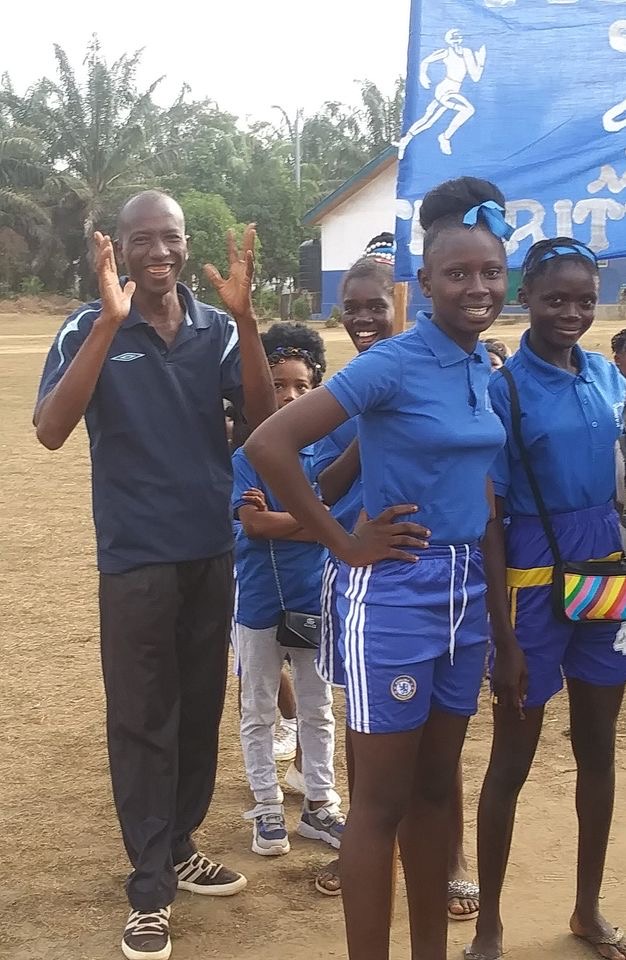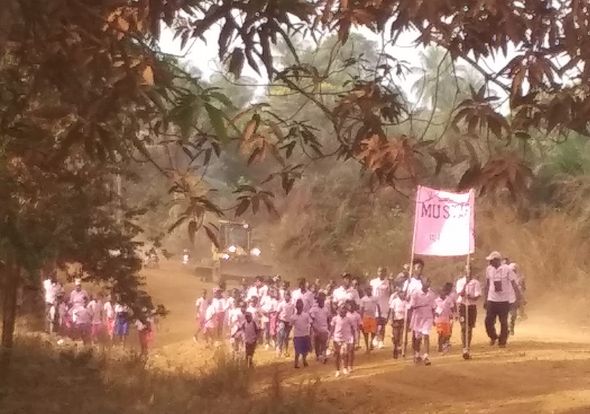 Can you tell it's dry season? That means it's the right time to drill the deep bore hole well for the new health center, and bring heavy equipment to level two entry roads! Now is the time! So much to do!