Sunday Snapshot #3
Do you believe in ghosts? Is a graveyard a scary place for you?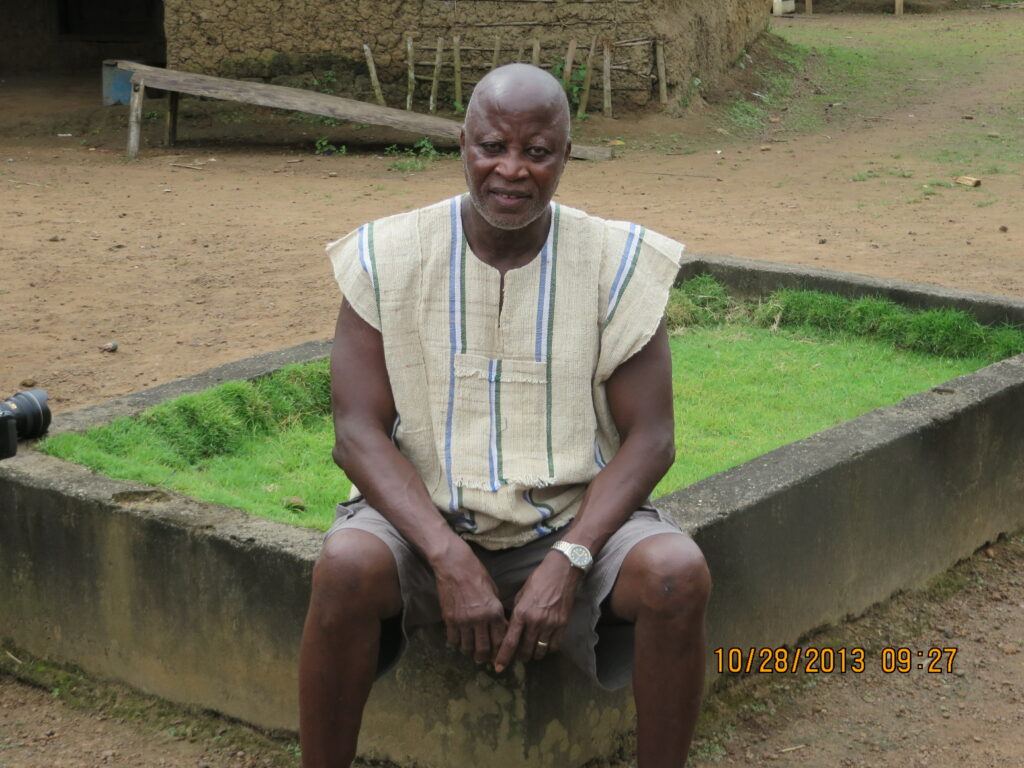 This snapshot was taken in the center of Madina village. Francis is sitting on the edge of his father's grave. His father, Pa Sam Koiva Mustapha, was also called Sam Madina because he was the founder of the village. That's why he is buried in the middle of the village. Sometimes the village is referred to by his name, and somebody may say, "I'm from Madina Sam."
Most of the other ancestors of Madina people are buried in a large woods at the edge of the village. I asked Francis' sister Hannah one time if she was afraid of ghosts when passing this burial ground.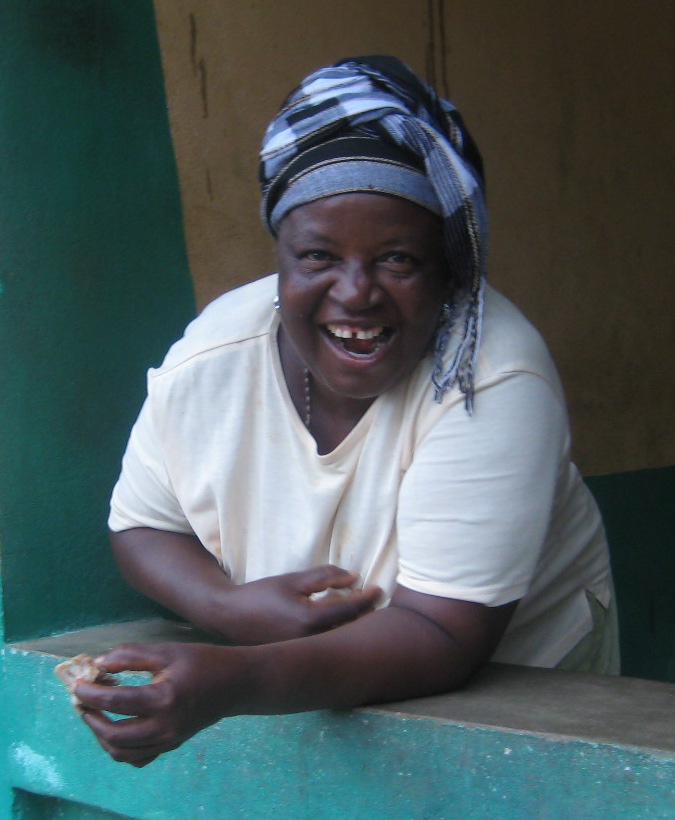 She said, "Why would I be afraid of the graveyard? Everybody buried there is my family who loved me. My Mother, my brothers and sisters. Even if they were ghosts, they would never hurt me."
Building One on the Madina Village School campus is named in honor of the famous Sam Madina, the "Sam Madina Memorial Building". One of the four intramural "houses" (Blue House) also carries his name, "Sam Madina House".
Pa Sam was the first man in the area to send his children to school, a wise man ahead of his time. Even though he's been gone for forty years, his presence is still felt in this place.
Francis says of his father, "He could not read or write. You could write an A as big as a house and he couldn't tell you what it was, but if I can be half the man he was, I will consider myself a success."
A ghost in the village?! Francis looks so much like his father that once when he went for a moonlight walk through the village and stopped by his father's grave, one old sister looking out her window saw him and told everyone the next morning that Pa Sam himself had come back to visit the village at midnight.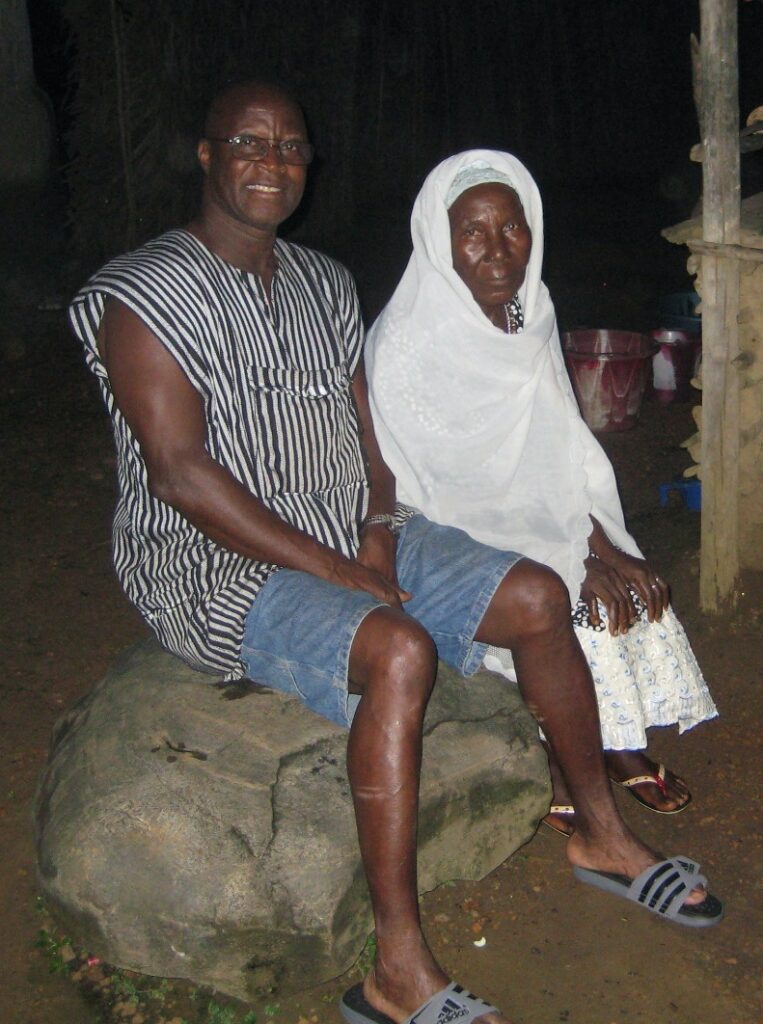 She believed in ghosts. Do you?