Sunday Snapshot #7
Container Arrival

The 40-foot container finally arrived at Madina Village School. Francis cancelled his flight and stayed behind to see it all safely stored until the Health Center is finished. Many thanks to our partner S.O.S. (Supplies Over Seas) of Louisville, Kentucky, for all the supplies and equipment!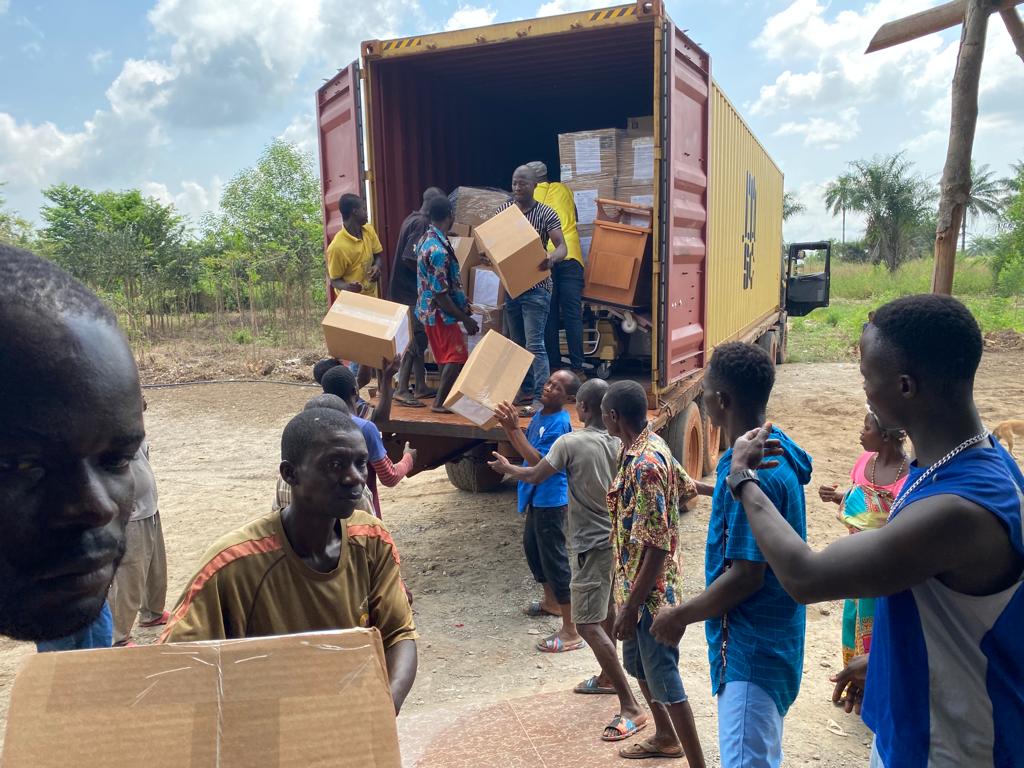 Many hands lined up in a "bucket brigade" make light work of unloading straight into the main door of the Health Center.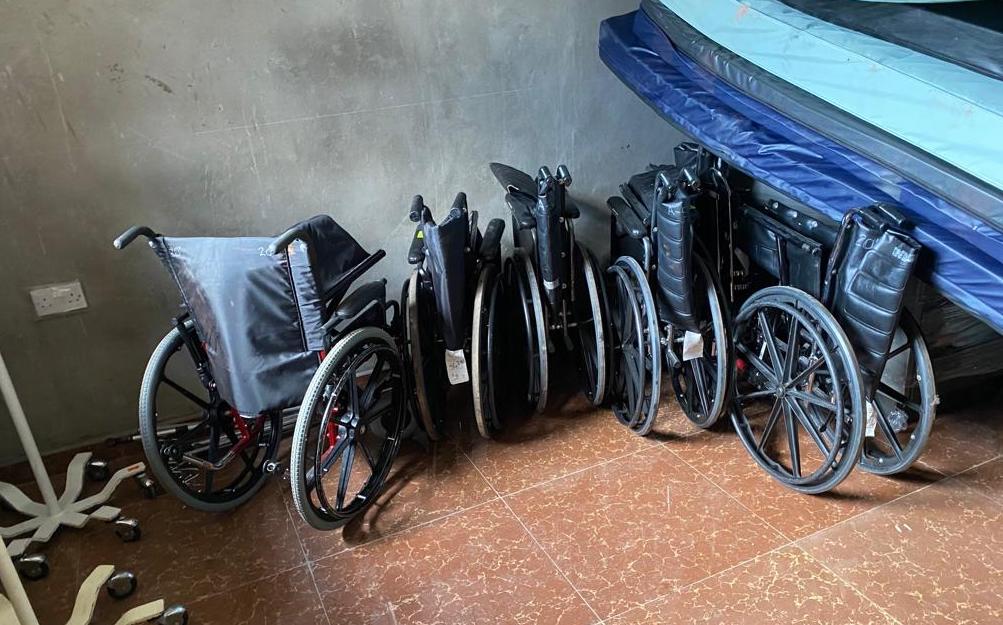 Everything from antibiotics to wheelchairs will be put to good use. We are grateful!